2021. jún. 04.
Magyarul
A three-week long basketball camp starts in Veszprém between 28th June and 17th July. You can sign up for the course of one or two or even the full, three-week long program in order to improve the most. You can sign up for the camp
here
.
The Summer Camp is organized for the second time. The first one was really successful and popular. The young athletes came even from foreign countries to train here.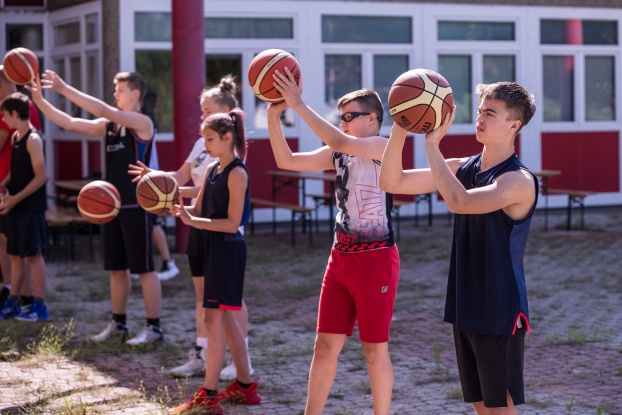 In the camp, we will focus on a main individual skill of basketball each week. During the first week we will work on the shooting, the second week will be about dribbling and passing, and at last we will practice the finishing techniques. On top of that, every week we will provide you the opportunity to train in our gym leaded by our fitness trainer in order to bring out the best from your body in that period, too.

At the camp, we will also show the sights of Veszprém to the participants, and of course, we will spend some free time at Lake Balaton.

We are looking forward to see you soon. Work with us to get better!